Four Valencia County 4-H'ers had the opportunity to represent New Mexico at the 2016 4-H Shooting Sports National Championships in the Compound Archery Competition. The team won this honor by placing 1st at the New Mexico 4-H Shootnig Sports Championships in May.

Makayla Andrews, Avery Miller, Dominic Rivera and Juan Sedillo, along with their Coaches Wesley & Dustie Hollaway, traveled to Grand Island, Nebraska for the competition which was held from June 26th - July 1st. Juan Sedillo placed 5th Hi-Point Individual in the 3D portion of the competition and the team placed 10th overall. New Mexico as a whole placed 5th in the Overall Sweepstakes out of 33 teams from across the county.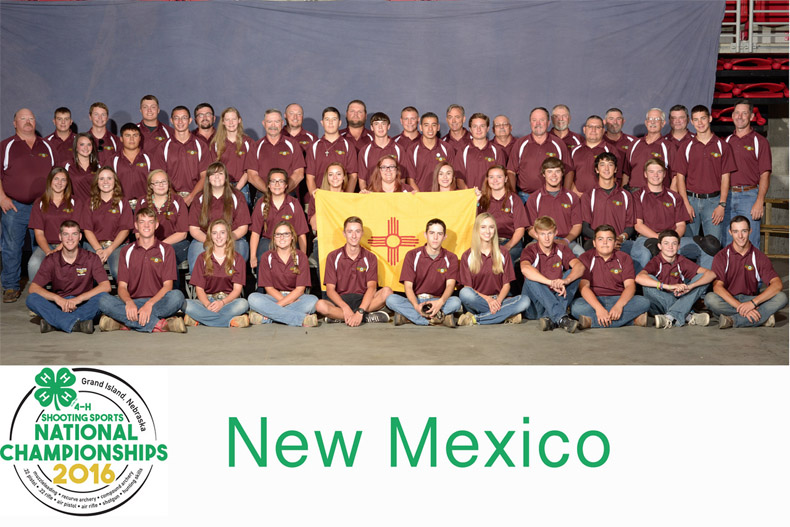 ---
From left to right: Coach Wesley Hollaway, Ahlyn Reynolds, Dominic Rivera, Tyler Brown, Makayla Andrews, Avery Miller, Juan Sedillo, Trenton Powell, Adrian Sinclair, Paul Rivera, and Coach Dustie Hollaway.